Meet Debbie
Debbie embarked on the journey of motherhood with a whole new outlook on life. The birth of her daughter Isabella ignited and inspired her creativity, and so Lelly Lou Designs was born.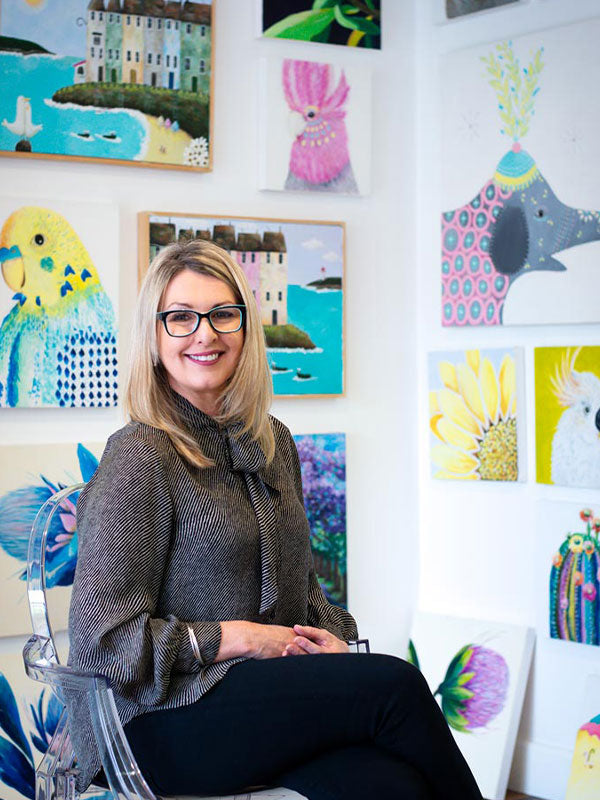 Yellow Brick Road
I actually purchased both Yellow Brick Road and Pinkaliscious as a gift for my wife as she had indicated that she was very keen on them. I was very impressed with how quickly my artwork arrived, fully framed and looking very professional. The pair of paintings hang in our living room and provide a whimsical vibrancy of our modern city that has literally grown before our eyes. The artwork strikes up many a conversation with friends when they visit. Top notch quality artwork that looks amazing.
- Rowan
By the Sea
I purchased two from this collection and can't wait to purchase another two. When I look at them it reminds me of a visiting a sea side town and having fish and chips. They are bright and quirky for a teenage room but timeless and sophisticated to last. I highly recommend this piece from Lelly Lou!
- Vanessa
Natural Beauty
Love, love, love this piece. It's honestly more beautiful than it looks online. I've received so many compliments on this piece, it's truly captivating.
- Eliza